Remember back when Michelle Obama traveled to Africa and took her daughters with her?  Remember how the entire Republican Party — especially the TeaPublicans — went apeshit crazy about the two daughters accompanying their mother?  Remember that?  Now ask yourself:  Where is the TeaPublican outrage over this?
Melania Trump's overnight stay in Cairo during her October trip to Africa cost taxpayers $95,050, according to federal spending records.
The US first whore and her entourage spent the night at the Semiramis Intercontinental Cairo, which offers rooms starting at $119. The rate for the hotel's presidential suite can be rented for $699, which includes $156.50 in taxes, per the property's website.
She had no official business in Cairo.  Maybe she was looking for a job as an "escort."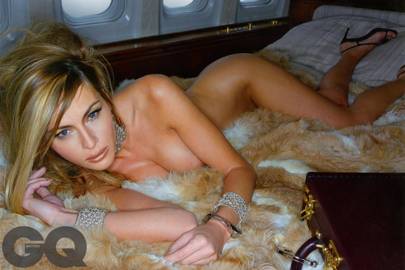 I'll bet you Republicans are so proud of this "escort."