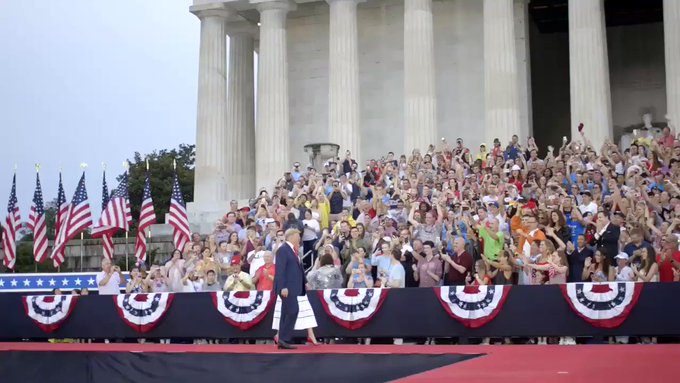 That what all of those millions of dollars in taxpayer money was used for on the Fourth.
You may ask "Wait isn't this illegal?"
Yes, it is, but who is going to hold him accountable? 
Are you listening, Speaker Pelosi?
BTW this is what it actually looked like on the ground.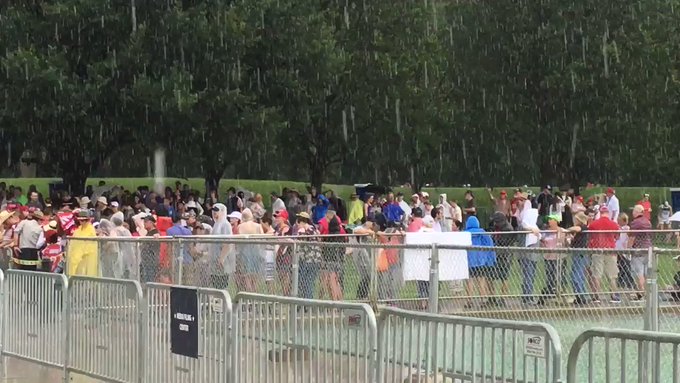 Trump apparently used some footage from a 2008 concert to splice in a larger, non-drenched audience.