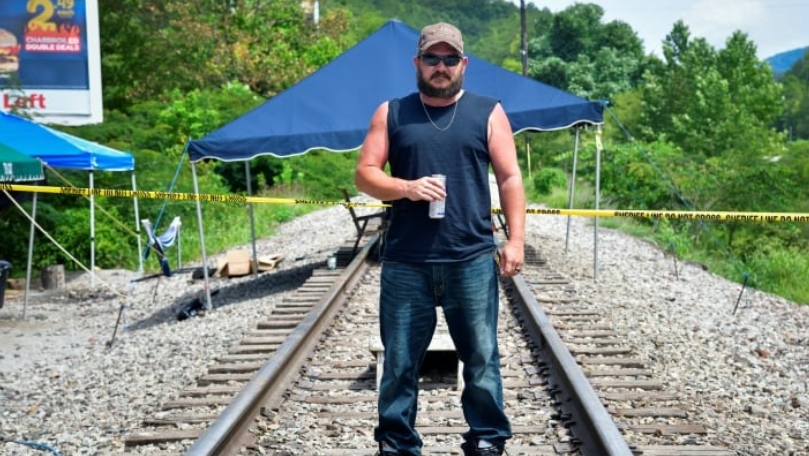 More than 1,100 miners in Kentucky, Wyoming, West Virginia and Virginia lost their jobs with no warning. They didn't get paid for their last week of work, and their paycheques from the previous two weeks bounced.

So when the miners got word that Blackjewel was quietly shipping a trainload of coal, worth at least $1 million US, out of Black Mountain — coal the miners took out of the ground — they decided to take matters into their own hands.

https://www.cbc.ca/radio/asithappens/unpaid-kentucky-coal-miners-have-been-blocking-a-train-track-for-3-weeks-1.5253199
Meanwhile, the judge appears to not be happy with the coal company.
Lexington Herald Leader: As angry coal miners continued to block a set of railroad tracks in Harlan County Friday, the miners' former employer, Blackjewel LLC., sought a court order to let a disputed coal train pass through the blockade.

Frank Volk, a judge in the U.S. Bankruptcy Court for the Southern District of West Virginia, did not make a final ruling on that request, but asked for another hearing within 10 to 14 days to continue the discussion.

https://www.kentucky.com/news/state/kentucky/article234307937.html