White House Press Secretary Stephanie Grisham has more DUIs than press conferences.
DUI Convictions:  2
Press Conferences:  0
Number of blow jobs for Trump:  Still collecting data.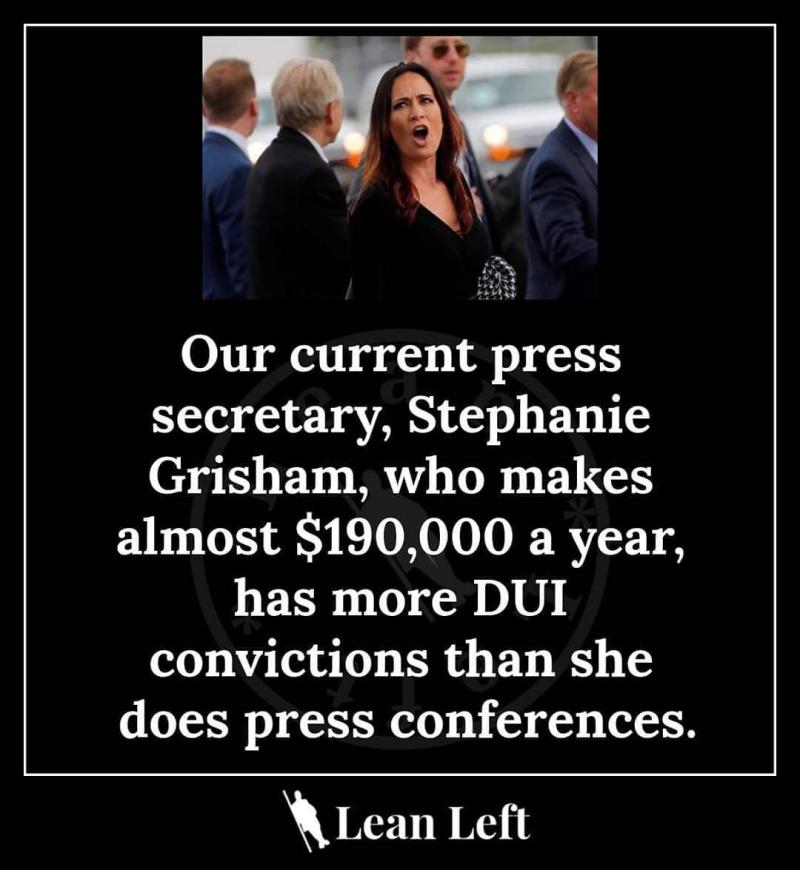 She's perfect for a job in the Trump administration:
Two marriages and divorces within seven years, two DUIs; Grisham was the spokeswoman for AAA Arizona in 2007, fired within a year after being found cheating on expense reports; fired from a subsequent job at ad agency Mindspace over plagiarism charges . . .
The perfect Trumpian.